Everyone has conflicts with their parents; it's a normal part of growing up. However, for some people, their quarrels escalate into full-fledged feuds, leading to estrangement and disownment. If you thought your battle with your mother over your high cell phone bill was terrible, wait until you see how some celebrities treat their children.
Jenny Popach
Maria Ulacia, the girl who allegedly broke into the old Hype House with her friends and mother in 2020, posted a TikTok video in March 2021 that alarmed fans.
"It's like she doesn't know what I'm saying and always makes me feel like this," Jenny captioned a video of herself weeping. We're not sure what's going on, but Jenny seems to be angry.
This isn't the first time the mother and daughter have gotten into a fight. Maria cried during a video in April 2020, saying her daughter "treat[s] her like sh*t," comparing her to Veruca Salt from Charlie and the Chocolate Factory.
Mikey Tua
The TikTok star's on-again, off-again relationship with Danielle Cohn created some friction with his mother, Katie Tua. In June 2020, Danielle shared a TikTok video in which Mikey throws money at her as she dances, and things really took off.
Katie expressed her displeasure with her son's actions, saying she was "absolutely humiliated and ashamed." Mikey took to Instagram Live to respond to his mother's remarks. "Everyone always says, 'keep family business off the Internet,' and I've tried so hard to connect with my mother," he claimed.
He then said that his mother "stole" money from him. He also said she had blocked his phone number, referring to her as a "little girl" who was "childish."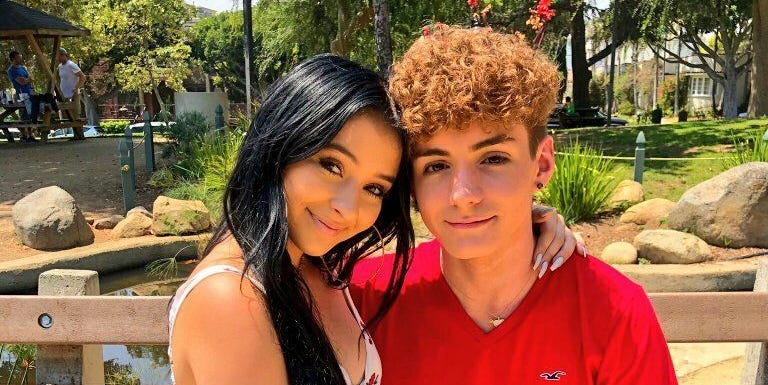 Jojo, Mikey's pal, got involved as well, calling Mikey a "fool."
Katie liked a tweet in February 2021 that said Mikey should date adults instead of minors. Mikey is 18 years old, and Danielle is said to be 17 years old, but some sources say she is much younger.
On a picture of Mikey and Danielle kissing, Katie wrote, "STOP."
"Let your kids love who they want," Danielle's mother, Jennifer Archambault, wrote on her Instagram story on the same day, probably in response to Mikey's mother: "Let your kids love who they want."
Bryce Hall
Although Bryce and his mother get along swimmingly, his relationship with his father is a different story.
"Happy father's day dad, thanks for being an abusive piece of sh*t to my mother ☺️ here's my fav pic of me and him 🙈 #SingleMomsRule." Bryce captioned the photo on Father's Day in 2017.
After being arrested for marijuana possession in 2020, Bryce wrote an essay for People, writing, "As I sat in that cell, it made me feel just like my father. It was a mortifying and shameful experience. I had promised myself for the past twenty years that I would never be like him … and there I was."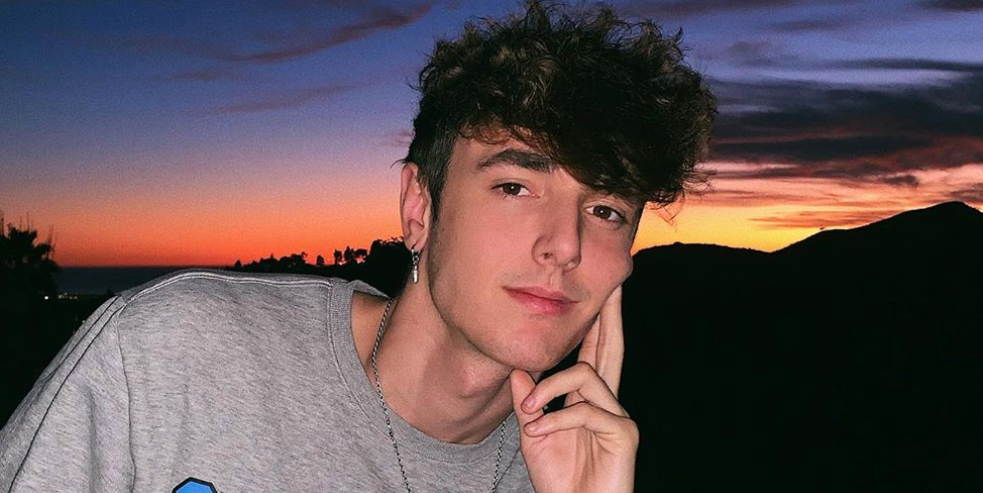 Justin Bieber
Though Justin Bieber and his formerly estranged mother, Pattie Mallette, have reconciled, the two had a turbulent relationship for a few years.
Justin revealed in a 2015 Billboard cover story that his relationship with his mother was "pretty nonexistent." 'The' ""I was distant because I was embarrassed," the singer added. I never expected my mother to be dissatisfied with me, and I was well aware that she was. We went a long time without speaking, so it will take some time to re-establish faith."
He's talking about his many controversies, like the time he was jailed.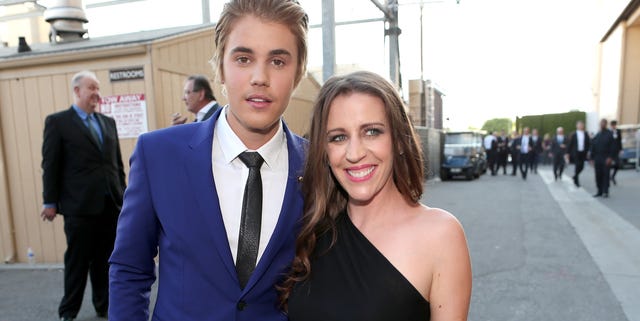 Thankfully, mother and son are once again best friends. They went on a Maldives holiday together, and Pattie gushed about her baby boy on Instagram:
"I'm so proud of the amazing young man you are, and the young man you are becoming. None of us are perfect and never will be, (so we will always need patience and grace for each other), but your genuine growing relationship with Jesus is evident in the choices you are making daily and the good 'fruit' you bear. I admire your character and integrity. You are maturing beautifully and wise beyond your years. You are so funny that I find myself laughing out loud when I'm alone, remembering of something you said or did. And your heart is gold. I love you to the moon and back. #lovemom. Ps. Did I mention I was proud of you?"